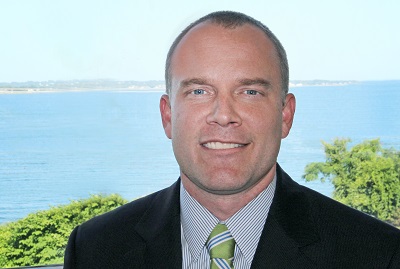 Sean O'Leary
Sean, who became a member of O'Leary Law Associates in January 2008, brings a wealth of complex commercial litigation experience in various federal and state courts and arbitration.
For approximately a decade, Sean practiced law in New York City, focusing on the representation of domestic, multinational and foreign corporations, partnerships and institutions in all aspects of civil litigation, including high-stakes disputes regarding contracts, corporate transactions, catastrophic business torts, intellectual property, insolvency, construction and real estate.
Currently, Sean is engaged in the representation of various corporations, partnerships and state/municipal departments and agencies, in complex commercial litigation matters and transactions, as well as commercial and residential real-estate transactions. Sean is also a Superior Court Arbitrator, accepting appointments by the Superior Court to serve as arbitrator in civil actions pending before the Court.
James O'Leary
The founding member of O'Leary Law Associates, Jim has been practicing law in Rhode Island for over four decades.
Jim has extensive experience in the areas of federal housing and state housing law and policy, nursing home and assisted living facility financing and programs, complex bank financing, and equity/tax-shelter syndication.
Jim has represented many of his individual clients in connection with their lifetime and testamentary issues and strategies, including trust and estate administration, and the drafting of a broad range of trust and estate planning documents. Additionally, Jim advises closely-held businesses, family limited partnerships, limited liability companies and private foundations with regard to buy-sell planning/business transfer strategies, succession planning, trust and planned-giving techniques.